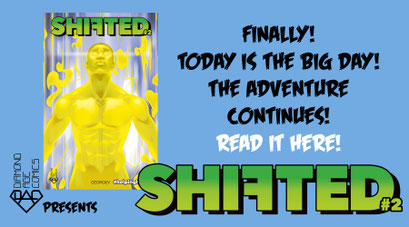 SHIFTED#2 continues to follow Duncan's adventure through Equinox City and the year 2195. During his adventure our hero continues to meet strange new characters and finds out more and more about the world he lives in.
Issue #2 will take you on a journey to explore some of Duncan's darkest thoughts and his struggle to control his new superpower.
The writing and art are, as always, brought to you by Vasco Georgiev - the creator of SHIFTED - the comicbook series.